Hazel Carby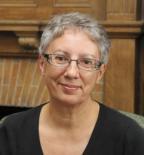 Charles C. & Dorathea S. Dilley Professor Emeritus of African American Studies & American Studies
Hazel V. Carby is a co-author of The Empire Strikes Back: Race and Racism in 70s Britain and author of Cultures in Babylon: Black Britain and African America; Race Men; and Reconstructing Womanhood. She is the Charles C. and Dorothea S. Dilley Professor Emeritus of African American Studies and Professor Emeritus of American Studies.
In 2019 Hazel Carby was awarded the honorary degree of Doctor of Letters from Wesleyan University and the Stuart Hall Outstanding Mentor Award from the Caribbean Philosophical Association.  In 2018 she was made a Fellow of the Royal Society for the Arts and was the 2016 recipient of the Jay B. Hubbell Medal for lifetime achievement in American Literature, awarded by the Modern Language Association.
Imperial Intimacies, Verso, September 2019, is a history of British empire, told through one woman's search through her family's story.  It moves between Jamaican plantations, the countryside of Devon, the port cities of Bristol, Cardiff and Kingston, and the working-class estates of South London.  It is an intimate personal history and a sweeping summation of the violent entanglement of two islands.  It charts the British empire's interweaving of capital and bodies, public language and private feeling.
Hazel Carby is a dual citizen of the U.K. and the U.S.A.