Charles Musser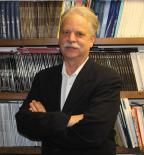 Professor of American Studies, Film & Media Studies, and Theater Studies
Charles Musser teaches courses on film and media historiography, American cinema and documentary film (both critical studies and production). His book The Emergence of Cinema: The American Screen to 1907 (1990) received the Jay Leyda Prize in Cinema Studies, the Theater Library Association Award for best book on Film, TV and Radio, the Katherine Singer Kovacs Prize for outstanding book in Media Studies and other awards. His other books include Before the Nickelodeon: Edwin S. Porter and the Edison Manufacturing Company (1991), High-Class Moving Pictures: Lyman H. Howe and the Forgotten Era of Traveling Exhibition, 1880-1920 (with Carol Nelson, 1991), and Edison Motion Pictures, 1890-1900: An Annotated Filmography (1997). The latter received Honorable Mention, Katherine Kovacs Prize for Outstanding Book in Media Studies (1998) and Honorable Mention, Theater Library Book Award for Best Book on Motion Pictures, Radio and Television.  He subsequently co-edited Oscar Micheaux and His Circle: African American Filmmaking and Race Cinema of the Silent Era (2001) with Jane Gaines and Pearl Bowser, which included his prize-winning essay "To Redream the Dreams of White Playwrights: Resistance and Reappropriation in Oscar Micheaux's Body and Soul." That book became the starting point for Pioneers of African American Cinema (2016), a five-DVD box set, which he co-curated with Jacqueline Stewart (University of Chicago). Produced by Kino-Lorber with an accompanying booklet that includes his essay "Race Cinema and the Color Line," the DVD-set received the 2016 Film Heritage Award by the National Society of Film Critics. His book Politics and Emergent Media: US Presidential Elections of the 1890s (University of California Press, 2016) appeared just in time for the Trump-Clinton campaign season. 
Professor Musser has worked extensively in documentary, beginning with a two-year "apprenticeship" as first assistant editor on Peter Davis's Oscar-winning Hearts and Minds (1974). He went on to produce and direct the prize-winning An American Potter (1976) and Before the Nickelodeon: The Early Cinema of Edwin S. Porter (1982), which premiered at the New York Film Festival. He taught the first university-level course devoted to filmmaker Errol Morris and went on to make a feature-length documentary portrait: Errol Morris: A Lightning Sketch (2014), which premiered at the Big Sky Documentary Film Festival.  His exploration of family photography is a book-film project.  The feature documentary Our Family Album debuted at the Quezon International Film Festival in 2018.  The book counterpart was released by Indiana University Press in November 2019. His recent essays on documentary include "Carl Marzani & Union Films: Making Left-wing Documentaries during the Cold War, 1946-53," The Moving Image, 9:1 (Spring 2009); "First Encounters: An Essay on Dead Birds and Robert Gardner," in Rebecca Meyers, William Rothman, and Charles Warren, eds. Looking with Robert Gardner (2016); "Charles Sheeler and Paul Strand: Friends, Collaborators, Rivals," in Kirsten M. Jensen, ed., Charles Sheeler: Fashion, Photography and Sculptural Form (2017); Documentary's longue durée: Beginnings, formations, genealogies," in NECSUS (The European Journal of Media Studies) #Method. 9:2 (2020), 21–50; and "COVID-19 Documentaries: The Politics of Representation and Production," with Bao Feng, Cineaste, Vol. XLVII, No. 3 (June 2022), web exclusive. He is currently working on a book about Carl Marzani and Union Films.
Musser has also been active in Public Humanities. He is film historian for the Thomas A. Edison Papers. He is a founder and served as co-director of the 11-day New Haven Documentary Film Festival through its sixth 2019 iteration. He has curated and programmed shows at such venues as the Museum of Modern Art (New York), the New-York Historical Society, UCLA Film and Television Archives, the International Festival of Arts and Ideas (New Haven, CT) and the Giornate del Cinema Muto (Pordenone, Italy).  He received the George Eastman House Society International Scholar Award (1992) and the Prix Jean Mitry (1996).  The Academy of Motion Picture Arts and Sciences named him an Academy Film Scholar in 2005, and the Society for Cinema and Media Studies recognized his contributions to the field with the Distinguished Career Achievement Award in 2020.
Accessibility at Yale · Privacy policy
Copyright © 2019 Yale University · All rights reserved