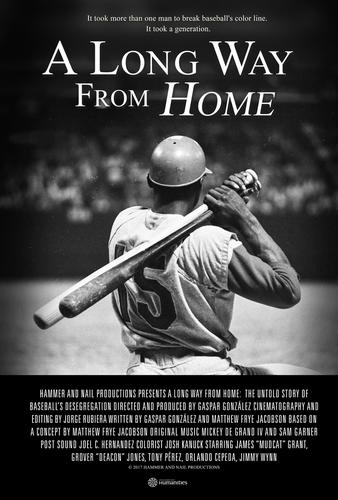 A Long Way from Home chronicles the struggles and triumphs of the pioneering black and Latino players who followed Jackie Robinson into white professional baseball, often playing their minor-league ball in small, remote towns where racial segregation remained a fact of life well into the 1960s. 
"This award is a tribute to the talent and vision of its creators and a celebration of the diversity of work being made today for all screens," said Sabrina Dridje, Managing Director of the Telly Awards. 
The Telly Awards competition, now in its 40th year, is judged by industry leaders from video platforms, television, streaming networks, production companies and outlets including Vice, Vimeo, Hearst Digital Media, BuzzFeed and A&E Networks. The film was directed by Gaspar González from a concept developed by writer and historian Matthew Jacobson.
Matthew F. Jacobson is the William Robertson Coe Professor of American Studies & History, and Professor of African American Studies.