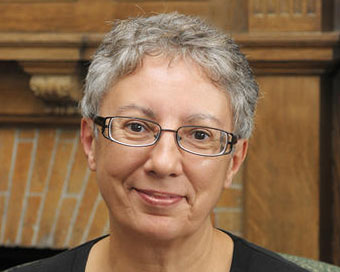 In honor of Hazel Carby and her most recent publication, Imperial Intimacies: A Tale of Two Islands (Verso, 2019), this conference assembles a group of thinkers, writers, and artists whose work reflects Carby's multiple contributions to black, Caribbean, feminist, literary, cultural, and postcolonial studies. Participants will include Sonia Boyce, Dionne Brand, Cathy Cohen, Michael Denning, Adom Getachew, Sarah Haley, Saidiya Hartman, Vijay Iyer, Matthew Frye Jacobson, Lisa Lowe, Robin Maynard, Anne McClintock, Uri McMillan, Claudia Rankine, Shana Redmond, David Scott, Christina Sharpe, Deborah Thomas, Vron Ware, and others.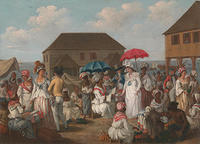 The Yale Center for British Art is collaborating with the Center for the Study for Race, Indigeneity, and Transnational Migration (RITM); Faculty of Arts and Sciences; African American Studies; American Studies; Ethnicity, Race & Migration, Macmillan Center; Public Humanities; and the Whitney Humanities Center.
Event time: 
Friday, April 24, 2020 -

10:00am

to

5:00pm
Saturday, April 25, 2020 -

10:00am

to

5:00pm
Please email ycba.research@yale.edu  for more information.