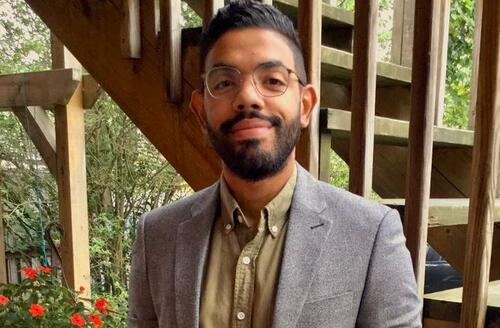 Pedro Amaury Regalado Santos won the Michael Katz Award for Best Dissertation in Urban History, 2019, for his dissertation "Where Angels Fear to Tread: Latinx Work and the Making of Postindustrial New York City." 
Regalado traces the ways Latinx workers forged urban visions for post-1945 New York City. Analyzing a broad range of Latin American and Caribbean immigrants as they moved across greater New York City, with fine-grained research and clear writing, he reveals the resilience and creativity of Latinx New Yorkers who took on the challenges of a declining city, contested postwar capitalism, and forged communities, politics, and identities that modify our understandings of urban decline as well as urban revitalization. Regalado reveals how Latinx workers in the garment industries and electronic manufacturing defy simplistic narratives of a "postindustrial" city, entrepreneurs in bodegas and other neighborhood-based enterprises carved a political space for themselves while pursuing elusive economic mobility, bankers strategized for racial capitalism, and drug workers engaged in housing battles, each repurposing racist housing containment into resilient communities with consequences for national urban policy.
https://themetropole.blog/2020/10/15/uha-announces-award-winners/
Cheers!