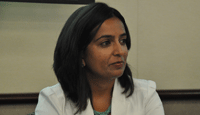 Event time:
Tuesday, November 11, 2014 - 9:00pm
Event description:
Public Humanities at Yale presents: Angilee Shah is the social media manager at Public Radio International. She has written long pieces (for magazines) and short posts (on Twitter) about politics and culture. She has reported from across Asia, including China, Thailand, Indonesia and Sri Lanka, and on diverse cultures across the US, from Southern California to Minneapolis, where she is currently based.
Alicia Schmidt Camacho, Professor of American Studies, Yale University will moderate the discussion.