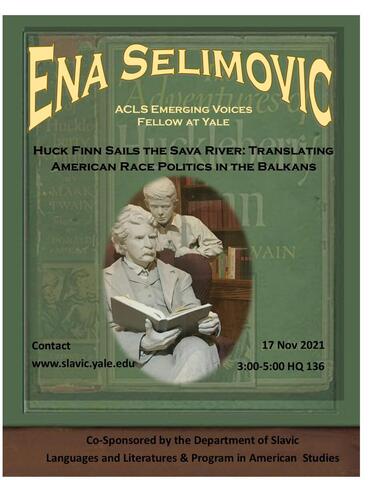 Event time:
Wednesday, November 17, 2021 - 3:00pm
Event description: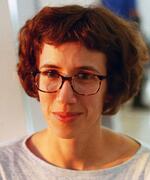 Ena Selimović,  ACLS Emerging Voices Fellow, Associate Research Scholar in American Studies and the Department of Slavic Languages and Literatures
If, as Ernest Hemingway famously wrote, "All modern American literature comes from one book by Mark Twain called Huckleberry Finn," how do we describe the contours of American literature and of "America"? While past scholarship foregrounded questions of American innocence and the role of humor in Twain's work, more recent interventions have analyzed its tangled engagement with anti-Black and anti-Asian racism. Using a similar comparative method as deployed by scholars like Toni Morrison and Hsuan L. Hsu, this talk takes Twain on tour. It places The Adventures of Huckleberry Finn (1885) in dialogue with a contemporary Balkan novel titled Your Son Huckleberry Finn (Tvoj Sin Huckleberry Finn) (2015) by Bekim Sejranović. The Balkan Huck Finn arrives in the twenty-first-century Balkans, sailing the Sava river via the Danube in the hopes of reaching the Black Sea. How do U.S. race politics resurface in the inter-imperial Balkan context? How do Balkan racialization processes illuminate the anti-Black racism on which U.S. race politics rest? Centering these questions on translation, the talk close reads the texts' multilingual forms and investigates the racialization of language.