Edward Cooke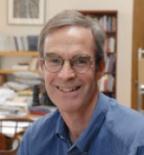 Charles F. Montgomery Professor of American Decorative Arts; Chn History of Art; Prof American Studies; Dir Ctr for Study of American Art & Material Culture
Edward S. Cooke, Jr., the Charles F. Montgomery Professor of American Decorative Arts in the Department of the History of Art at Yale University, focuses upon American material culture and decorative arts. His Making Furniture in Pre-industrial America: The Social Economy of Newtown and Woodbury, Connecticut explores the artisanal world of colonial and early national America, while some of his work on modern craft has historicized and explicated more recent forms of production. This can be seen in his role as founding co-editor of The Journal of Modern Craft as well as his work as co-curator and publication author of five different exhibitions: New American Furniture (Museum of Fine Arts, 1989); Inspiring Reform: Boston's Arts and Crafts Movement (Davis Museum, Wellesley College, 1997); Wood Turning in North America Since 1930 (Yale University Art Gallery, 2001); The Maker's Hand: American Studio Furniture, 1940-1990 (Museum of Fine Arts, Boston, 2003); and Inspired by China: Contemporary Furnituremakers Explore Chinese Traditions (Peabody Essex Museum, 2006).
At Yale, Cooke teaches lecture courses on American decorative arts and domestic architecture from the seventeenth century to the present as well as an introductory course on global decorative arts and offers seminars on a variety of topics including material culture theory, vernacular architecture, the American interior, American furniture, craft and design in post-World War II America, and the globalization of modern craft. He has served as Director of the Yale Center for the Study of American Art and Material Culture since 1992 and served as the Chair of the department from 2000 to 2006.
Selected Publications:
Coming soon.
Selected Articles:
Coming soon.a