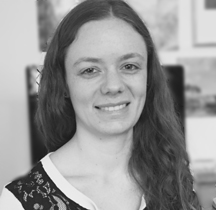 We are pleased to announce Lucy Caplan, a PhD student in American Studies and African American Studies, has been awarded the distinguished 2016 Stephen and Cynthia Rubin Institute for Music Criticism prize. Caplan was selected by a prominent panel of national music critics for demonstrating promise in music criticism. The Rubin Prize awards $10,000 to support further study in music criticism over a two-year period.
Caplan's dissertation project at Yale focuses on opera and African-American culture during the late nineteenth and early twentieth centuries. She is currently a graduate fellow at Yale's Beinecke Library, where she is working on an exhibit about the Harlem Renaissance.
To read San Francisco Conservatory of Music full news release: http://www.sfcm.edu/press-releases
A hearty congratulations!