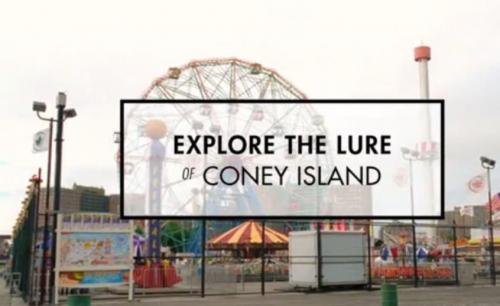 Joshua Glick designed programming and contributed to the book catalogue for Coney Island: Visions of an American Dreamland, 1861-2008. The traveling exhibition is the first major show to use visual art as a lens to explore the lure that Coney Island exerted on American culture over a period of 150 years. An extraordinary array of artists viewed Coney Island as a microcosm of the American experience, from its beginnings as a watering hole for the wealthy, through its transformation into an entertainment mecca for the masses, to the closing of Astroland Amusement Park following decades of urban decline.
The museum's latest MATRIX exhibition Michael C. McMillen / MATRIX 171: SIDESHOW, on view January 31 to May 3, is a contemporary art companion piece to Coney Island.
A fully-illustrated 304-page catalogue, co-published by Yale University Press, includes the first sustained visual analysis of great works of art about Coney Island by Frank, as well as essays by distinguished cultural historians, including Charles Musser, Professor of Film Studies and Media Studies at Yale University; Josh Glick, Assistant Professor of English and Film Studies at Hendrix College, and Mellon Postdoctoral Associate in the Integrated Humanities at Yale University; and John Kasson, Professor of History and American Studies at the University of North Carolina at Chapel Hill. An excerpt by Charles Denson, Executive Director of the Coney Island History Project, addresses the future of Coney Island.
Watch the Coney Island Promotional Trailer: