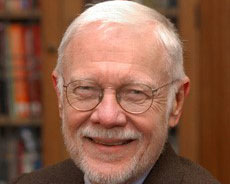 Jon Butler, Howard R. Lamar Professor Emeritus of American Studies, History, and Religious Studies was recently honored with Yale College's oldest award for outstanding teaching- the William Clyde DeVane Medal. The recipient is chosen from retired members of the faculty by the graduate members of the Yale Chapter of Phi Beta Kapp.
Congratulations Jon!
For the complete article, please visit Yale News.